A diver who has volunteered to help get 12 boys and their football coach out of a cave complex in Thailand has said the rescue could happen "today or tomorrow".
Ivan Karadzic told Sky News he expected the mission to take place "very soon".
The Danish cave diver said the key challenge was that children were involved.
"Most cave divers will have training to rescue other cave divers," he explained. "But rescuing kids out of a cave – that is new to most of us."
It would be "very difficult", he said, adding: "I have zero experience with rescuing kids from caves. I don't think anybody has."
Breaking News – Phuket boat disaster: Thais fear 60 tourists may be dead
Mr Karadzic said the cave was "not enormously challenging".
"The cave is very shallow – it's five, seven metres, so you can dive for a long time," he said. "The deeper you dive, the faster you consume the gas.
"But obviously the situation makes it incredibly challenging."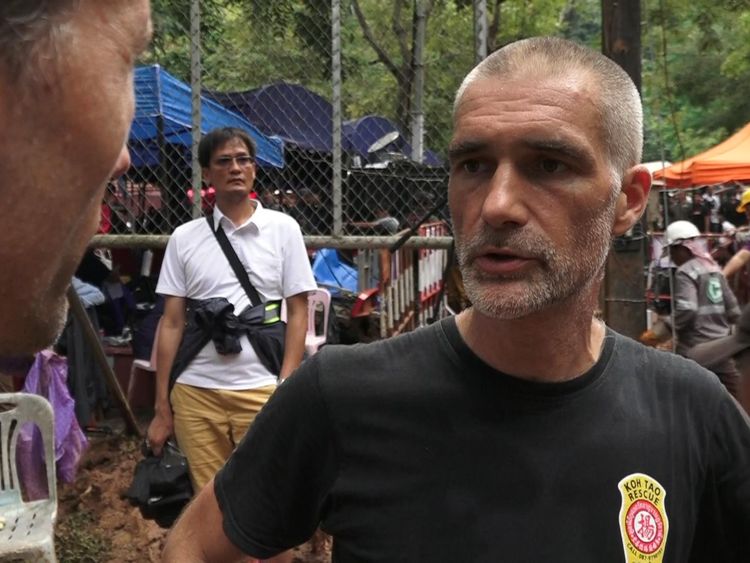 He said the flood water inside the cave complex was receding.
Breaking News – Elon Musk thinks his 'air tunnel may be the answer
More – Tragic final picture before dying in cave rescue attempt
"When I was in there yesterday, it was going down about a centimetre or two per hour," he said.
The "mood has changed" among the rescue team after a former Navy Seal diver died while taking part in the rescue mission, Mr Karadzic said.
.
You can follow BangkokJack on Facebook, Minds & Twitter. Or join the free mailing list (top right)