Two killers who subjected a woman to four hours of "unimaginable" torture and rape before burning her alive in a car have been told they will never be freed from prison. 
Stephen Unwin and William McFall had already been jailed for unrelated murders and freed when they set their sights on Quyen Ngoc Nguyen, a Vietnamese mother-of-two.
Unwin, 40, ran a property maintenance company and met his victim because she helped find homes for other members of the Vietnamese community.
He lured her to his house in Sunderland under the pretext of making a visit to a home on 14 August.
Ms Nguyen, 28, left her job as a nail technician as normal and was last seen alive arriving in Oswald Terrace, Houghton-le-Spring, at 7.30pm that evening.
Newcastle Crown Court heard that 51-year-old McFall was already laying in wait for the horrific attack, when Ms Nguyen was dragged through the house and tortured to extract information including her PIN number.
Both men participated in the attack, which saw Unwin rape her himself and with other objects, and ended with their victim being partially suffocated.
Ms Nguyen was injected with a syringe filled with whiskey before Unwin took her bank cards to a nearby Co-op to withdraw £500.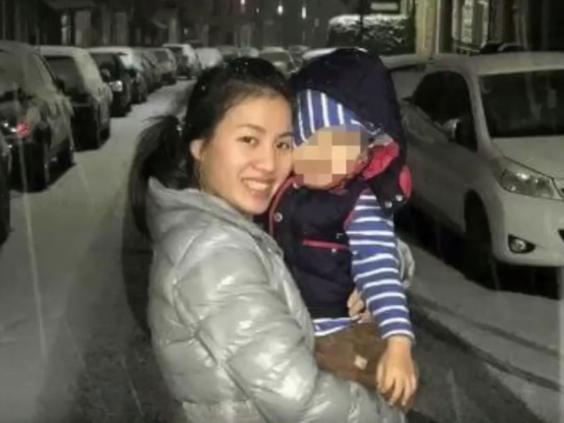 He returned to the house and as she lay incapacitated on the floor, the pair tidied up and casually cooked and ate a curry.
They disposed of Ms Nguyen by wrapping her in a dust sheet and putting her unconscious in the back seat of her Audi, driving it to allotments and setting it on fire.
Forensic evidence presented to the court found it was likely that she was still alive when the car was set alight.
Afterwards, McFall and Unwin took a smiling selfie together while during a trip to withdraw cash from the young mother's bank account.
Mr Justice Morris said the full horror of what she was subjected to was only known to the two murders, sentencing them both to full life terms without opportunity for parole.
"Quyen Nguyen was a young, healthy and lively woman, a mother of two young children and much loved by her family both here and in Vietnam," the judge told a sentencing hearing on Wednesday.
"It is not possible for any of us to imagine the horrific ordeal to which she was subjected to over a number of hours on that night, but terrifying it most certainly was."
Both defendants denied all allegations and McFall heckled the judge from the dock as the sentence was read.
Mr Justice Morris called him an "extremely violent man capable of monstrous behaviour", while describing Unwin as a "calculating, manipulating and ruthless killer" who had both sexual and financial motivations.
The judge did not find that the murder was racially aggravated but the killers had swapped text messages including a reference to "raping the chink".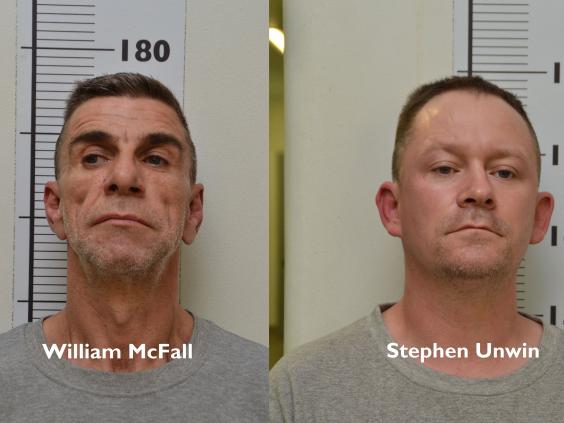 The pair were already running a criminal enterprise involving stealing highly valuable cannabis crops, including the use of violence and attempts to procure guns.
Unwin has previous convictions for burglary and arson, while McFall has been convicted of numerous offences including for robbery, arson, and possessing firearms and offensive weapons.
The two men were already serving life sentences for brutally murdering pensioners in their homes during the course of unrelated burglaries when they met in prison as cellmates.
Unwin had set the home of his first victim – a 72-year-old man he bludgeoned and stabbed to death on Christmas Day 1998 – on fire in a bid to destroy evidence.
McFall, of Waterloo Road in Blackpool, had murdered an 86-year-old widow with a hammer in 1996 after she disturbed him ransacking her house.
But they were both judged suitable for release on licence in 2010 and 2012 respectively and made contact again around three years ago.
Police tracked and arrested both men the day after finding Ms Nguyen's body in the burnt-out car, and discovered they had used her bank cards to withdraw a total of £1,000.
They denied any involvement in her murder but were not aware CCTV from a neighbouring home had recorded their movements.
Ms Nguyen, who was just 5ft and weighed seven stone, leaves behind a five-year-old son and six-year-old daughter. She had moved to the UK seven years ago and had studied at a London university.
Her sister, Quynh Ngoc Nguyen, said the family "cannot comprehend" how McFall and Unwin had been allowed to go free after their first murders.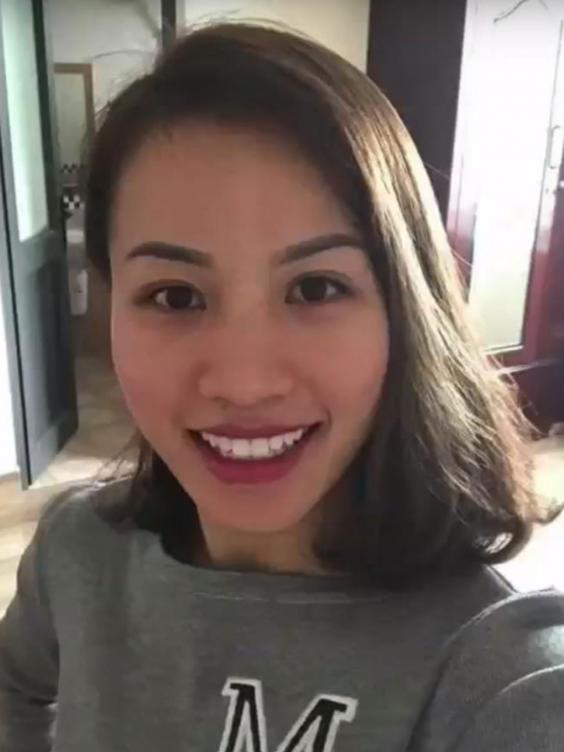 "My sister believed, as I did, that you came to this country for a safer life, with better opportunities for herself and her children," added the 35-year-old, who had attended court for the trial.
"They did not act like human beings, they are evil."
Quynh said her sister came to England for a "better life" and to improve her education, teaching herself English and living the life she had dreamed of.
"It breaks my heart that I will never see Quyen again but the result today does give us some justice," she said after the sentencing.
"She was a devoted mother and an amazing sister. I will remember her beautiful smile forever."
Detective Inspector Ed Small, of Northumbria Police, said the case was one of the worst he had to investigate in 25 years of being a police officer.
"Nobody should ever go through what Quyen endured that night and some of the evidence heard during the trial will haunt her family forever.
"They have shown no remorse throughout and have refused to take any responsibility for their actions.
"The fact they thought they could get away with Quyen's murder despite the overwhelming evidence against them, shows their level of their arrogance. It is my honest opinion, they will never change."
He added: "The sentence handed to William McFall and Stephen Unwin today means they will never be released to kill again.
"I hope the families of all their victims, will take some comfort from today's sentence in the knowledge that these two evil men are locked up for good."

–
You can follow BangkokJack on Facebook & Twitter. Or join the free mailing list (top right)
Feel free to comment on story below