Chinese tourists flock to Japan for cherry blossom season, but are they welcome?
The cherry blossoms came early this year, painting Japan's public parks in delicate shades of pastel pink. With them, came the sakura tourists – including large numbers of Chinese – not all of whom were on their best behaviour.
According to a story published by English-language Chinese news portal Yicai Globalon March 12, about 600,000 Chinese travellers were expected to spend as much as 8 billion yuan (US$1.3 billion) during the 2018 season.
Thus begins Japan's complicated relationship with tourism.
Last August, The Japan Times ran a story on "good" and "bad" tourists. Namely, that the country would like more of the former. The latter were described as those who are noisy, those with bad manners, those who leave a trail of detritus behind them – the list goes on.
"The current gripes refer to Asian tourists," outlined the article, in case anyone had any doubts, and suggests education to be the solution.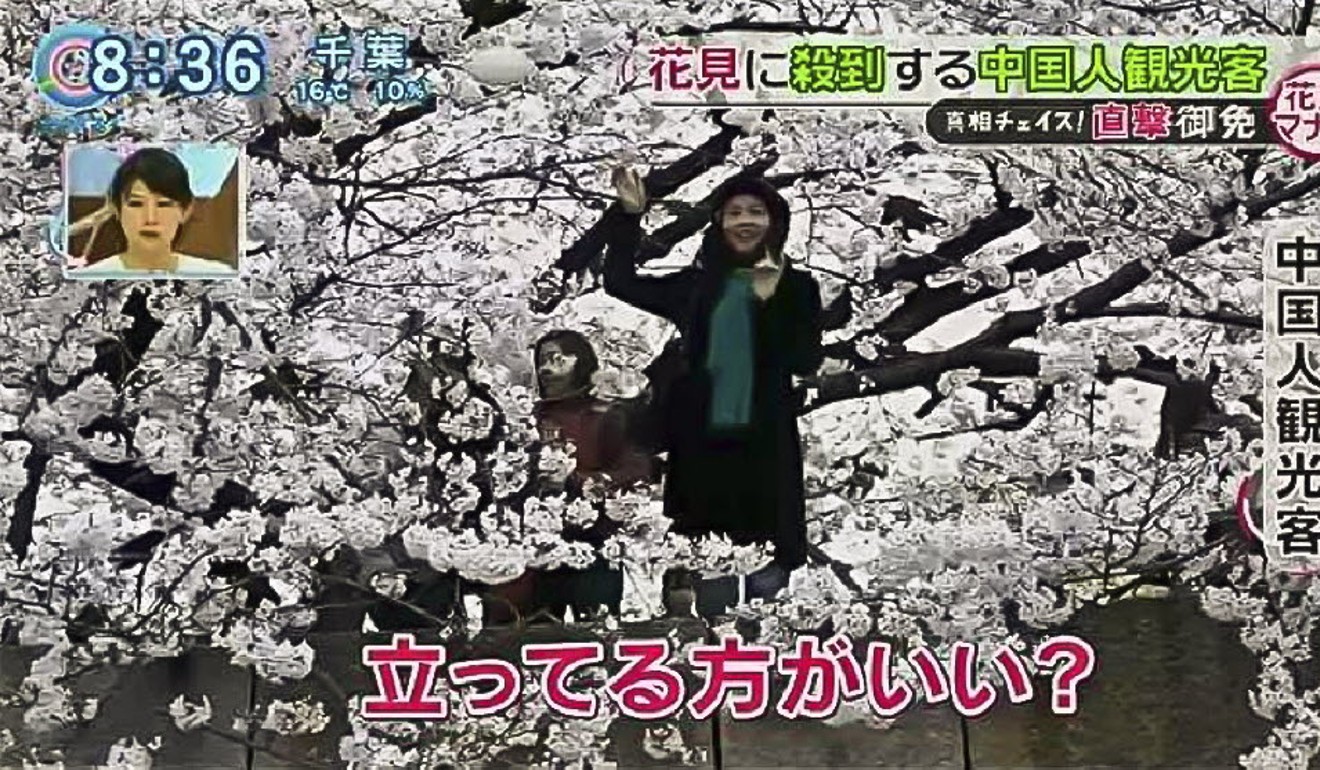 Education in the form of an etiquette guide, perhaps? The Hokkaido Tourism Organization has done just that, creating a downloadable pamphlet on such topics as speaking while chewing, burping modestly and hadaka no tsukiai, or socialisation in the nude.
Unfortunately, it does not go into great detail regarding hanami ("cherry-blossom viewing") customs.
Two years ago, Chinese tourists hit the headlines after climbing into the trees, breaking off branches, and shaking them to make the petals fall, and while widespread international outrage has largely put a stop to such behaviour, gripes and grievances persist, particularly on social media.
This year, the most common complaint seems to be the sheer number of Chinese tourists enjoying the cherry blossom. Not everyone shares the same opinion, however, and economists are predicting that the Japanese economy will enjoy a bump, the effect of what is being called "sakura-nomics".
With tourism to Japan on the rise, it looks like the country's complex rapport with its visiting spenders is set to continue. – SCMP

–
You can follow BangkokJack on Facebook & Twitter. Or join the free mailing list (top right)
Feel free to comment on story below