People watching a circus performance in northeast China were left shocked after a tiger suddenly turned on its trainer during the show.
The incident happened on Saturday at the Liaohe Theatre in Yingkou, Liaoning province, the Liaoshen Evening News reported.
A 10-second video circulated widely online shows the tiger pouncing on its trainer and dragging him across the caged ring.

–
–


Two other performers hit the tiger repeatedly with long sticks to force it to release the trainer.
The tiger finally backed off after receiving several blows.
An employee at the theatre, who was not named, said the trainer emerged mostly unscathed except for a few scratches.
The theatre released a statement on its social media account, saying the tiger had become agitated because it was exhausted after performing three shows a day over 10 consecutive days.
The circus schedule had been changed so the tiger will perform two shows a day from this week, the statement added.

–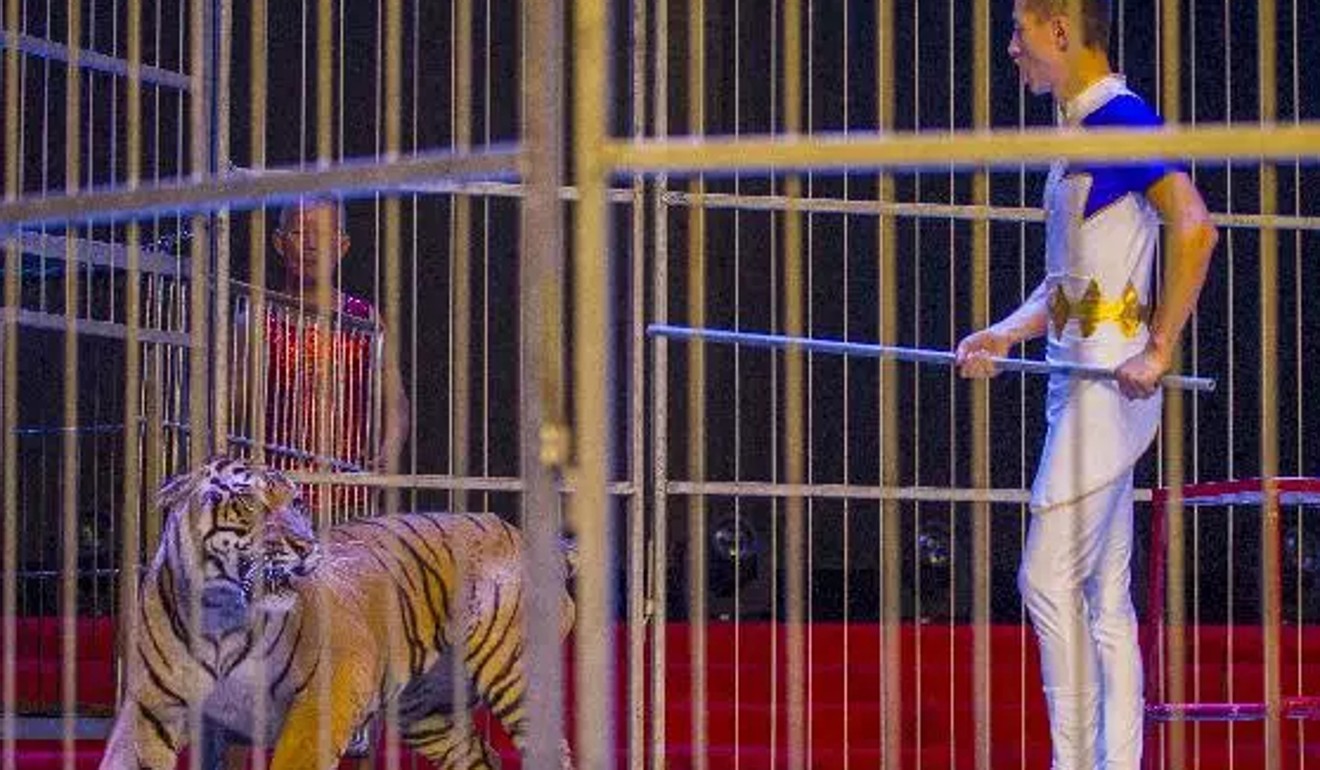 –


A woman in the audience, whose name was not given in the report, said she was slightly traumatised after the incident, although her child seemed unaffected.
"My child was still very happy to see the animals, but I felt nervous during the show," she said.
The tiger was only about two metres away from the front-row audience, separated from them by a cage around the ring, the report said.
The tiger was eight years old and weighted 240kg. A lion, bear, dog and monkey were also part of the performance. – SCMP
–
You can follow BangkokJack on Facebook & Twitter.  Feel free to comment on story below
–