A woman has been fined 200 yuan (US$30) and detained for 10 days after she repeatedly slapped a male staff member at an airport in northeastern China because her flight was cancelled.
An onlooker filmed the passenger in her 40s, surnamed Li, taking her frustration out on the man at the Shenyang Taoxian International Airport in Liaoning province on Thursday, Beijing News reported.
The six-second video shows Li grabbing the man's arm with her left hand over the counter while she slaps his head with her right hand, as he calmly tries to pull away from her.
He was bleeding slightly after the attack and later reported the incident to police, according to the newspaper.

–
Li had been waiting to board a flight from Shenyang to Changsha, capital of the central Hunan province, the report said. It did not name the airline involved.
Close to midnight, after a delay of five hours, the airline announced that the flight had been cancelled because of bad weather.
Dozens of angry passengers surrounded the airline counter demanding an explanation, a police officer surnamed Xu told the newspaper.
"People were booing and someone screamed 'Hit him, hit him!' But no one really did hit him except for Li," Xu said.
The woman also smashed a computer on the counter, according to the report.

–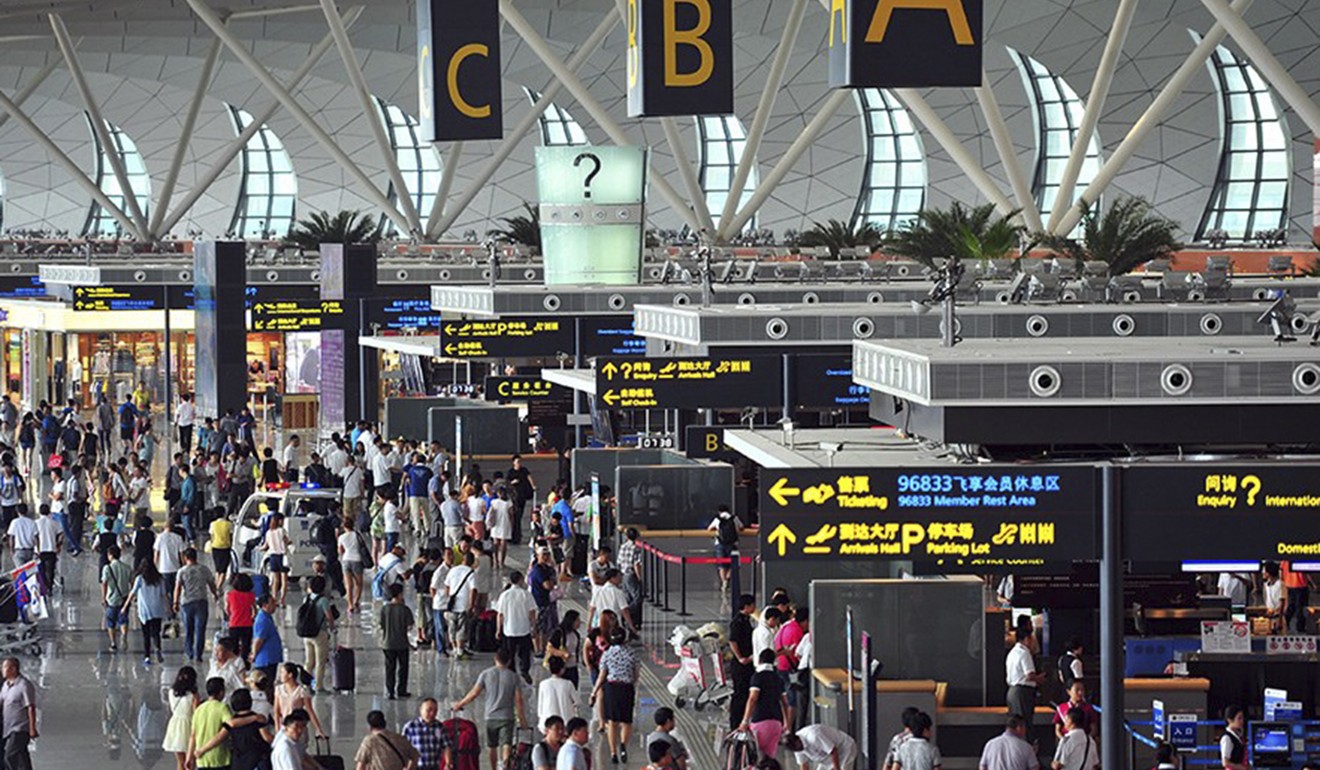 –


Chinese airports and airlines were rated as the worst in the world for being on time in both 2015 and 2016, according to US-based FlightStats, which tracks air travel around the globe.
On social media, some commenters felt that a fine of 200 yuan and 10 days' detention was not a harsh enough penalty.
"A penalty of 200 yuan? That's ridiculous. They should have at least fined her 5,000 yuan," one person wrote on Weibo, China's version of Twitter.
Another person wrote: "I really can't understand why we're demanding that people in the service sector simply take these insults and keep smiling. Why should they put up with customers who don't respect others?"
Last month, a Chinese PhD student was blacklisted on Air France flights after she slapped a member of staff when she was told that the check-in for her flight from Wuhan to Paris had closed. – SCMP
–
You can follow BangkokJack on Facebook & Twitter.  Feel free to comment on story below
–