A number of people have died and others are injured following a 'serious incident' reported to be an explosion at the Manchester Arena.
Greater Manchester Police are treating it as a possible terror incident.
In a statement, the force said: "Emergency services are currently responding to reports of an explosion at Manchester Arena.
Read – Is it time to drive Islam out of Europe?
"Twenty-two people are confirmed dead, some of them children, and there are over fifty casualties."
:: LIVE – Manchester 'explosion'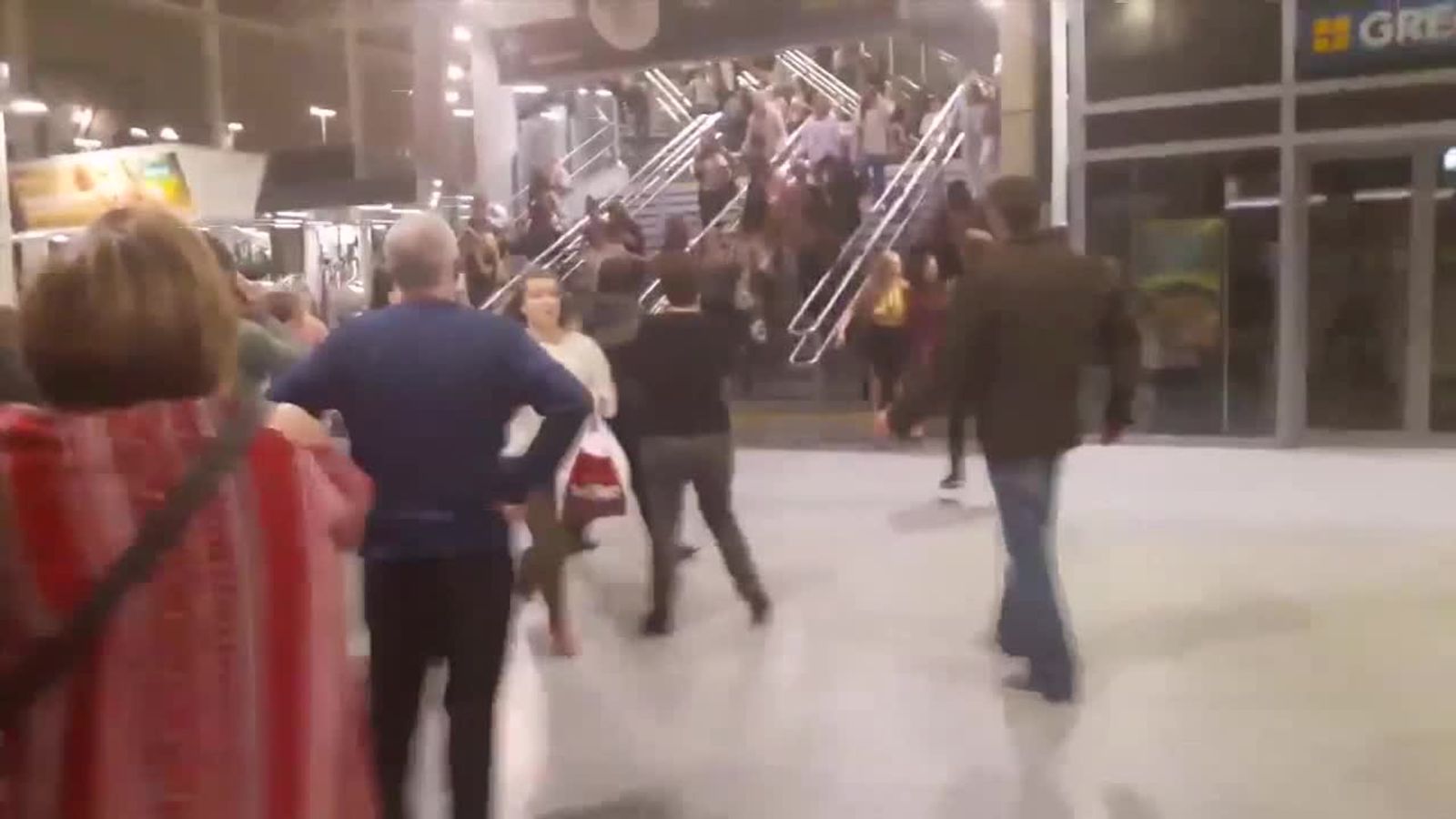 Armed police have lined the streets, with officers moving members of the public away, and bomb disposal units are at the scene.
Hospitals are on standby.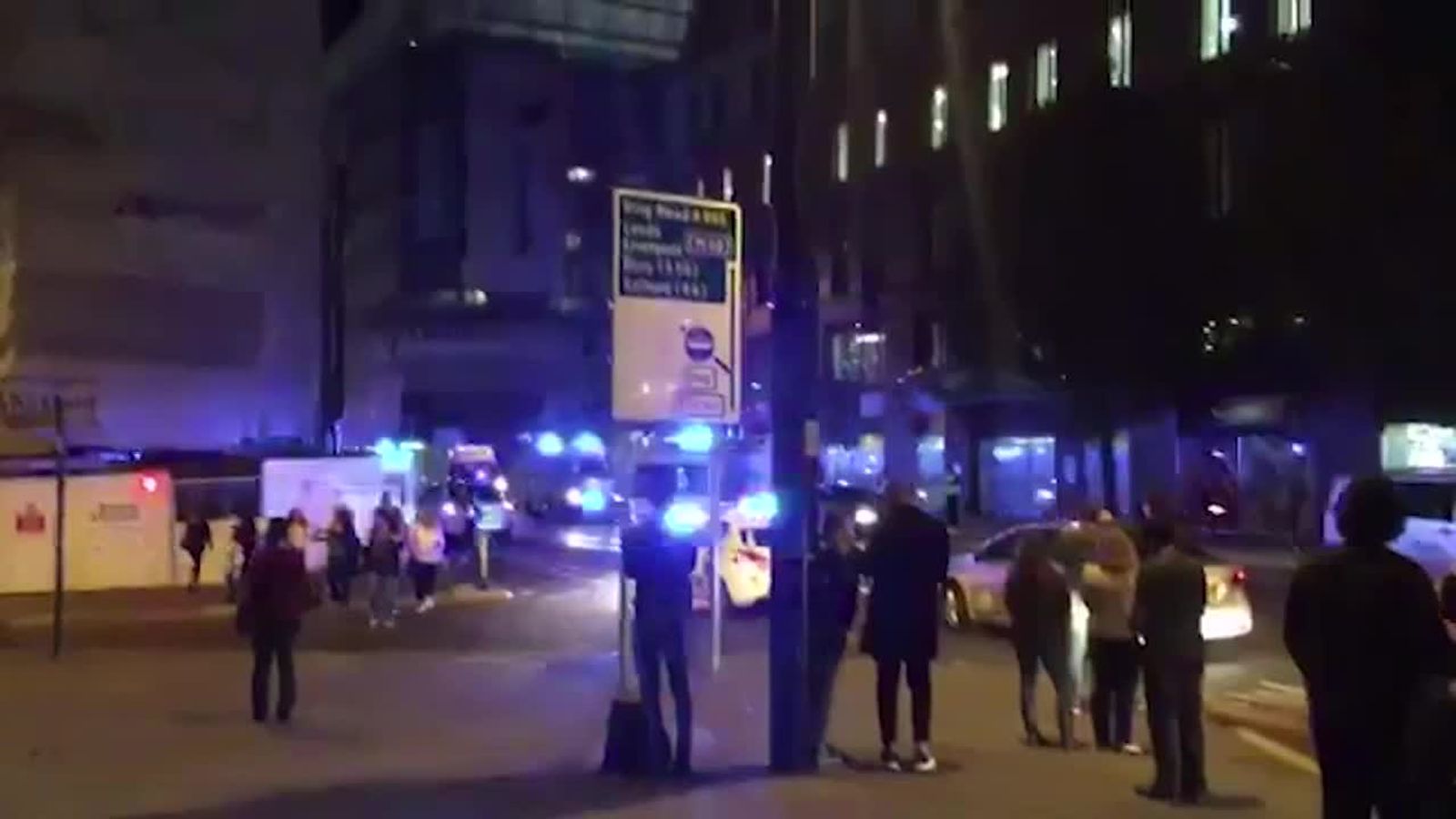 Manchester's Victoria station, which backs onto the arena, has been evacuated and all trains cancelled.
Videos from inside the venue show fans running and screaming, while footage from outside captures emergency services rushing to the scene.
–
Catherine Macfarlane, who was at the gig, told the Reuters news agency: "We were making our way out and when we were right by the door there was a massive explosion and everybody was screaming.


"It was a huge explosion – you could feel it in your chest. It was chaotic. Everybody was running and screaming and just trying to get out of the area."
Jade Baynes, 18, from Hull, said she was told to run from the area by armed police after leaving the concert arena.
–
She said she heard loud bangs and what sounded like gunshots just after the show had finished.
"There were just a loud bang and a flash and everyone tried to scramble out," she said.
"An alarm came on telling everyone to stay calm but leave as quickly as possible."
Majid Khan, 22, said: "I and my sister, along with a lot of others, were seeing Ariana Grande perform at Manchester Arena, and we were all exiting the venue when around 10.40-10.45pm-ish a huge bomb-like bang went off that hugely panicked everyone and we were all trying to flee the arena.
"It was one bang and essentially everyone from the other side of the arena where the bang was heard from suddenly came running towards us.
"Everyone was in a huge state of panic, calling each other as some had gone to the toilet whilst this had gone off, so it was just extremely disturbing for everyone there."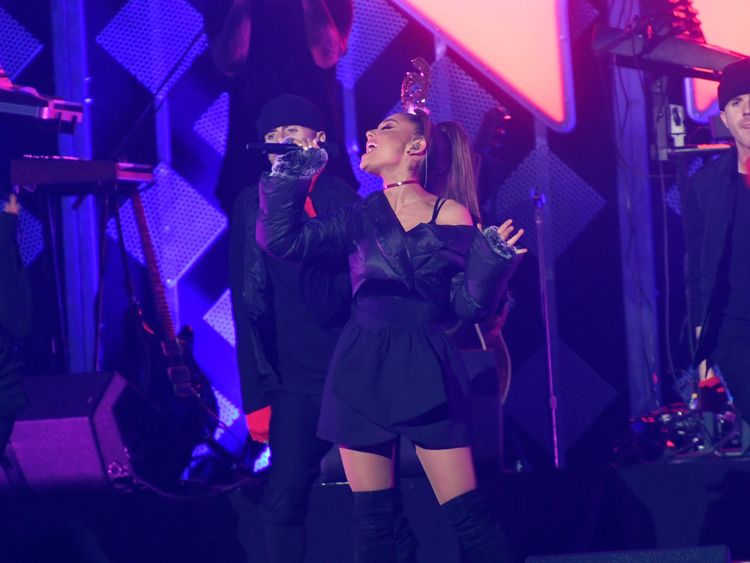 Suzy Mitchell, who lives opposite the venue, said: "(I) just heard a huge bang from my bed, came out to the front of my apartments (we're on the top floor so have perfect view) and everyone was running away in big crowds.
"The bang was so big I heard it from my room which is at the back of the apartment blocks.
"Currently lots of emergency services going to and from. But can't see anything substantial as of yet except fleeing people and lots of cars."
Details of a casualty bureau will be released "as soon as available", police have said.
Sky News producer Steph Oliver, reporting from Manchester, said: "I've spoken to a few people who were inside at the time and they are all very shaken up at the moment.
"One lady told me she heard a loud explosion and they were asked to leave the arena quickly. She saw a number of people being treated in ambulances."
In a statement, National Rail confirmed the station had been evacuated and all lines closed.
"Trains are currently unable to run to / from Manchester Victoria. Some trains will be cancelled throughout or start / terminate at alternative stations.
"Disruption is expected to continue until end of the day."
More follows…