The Philippine government's war on drugs, which was started nearly a year ago by President Rodrigo Duterte, has not only resulted in the deaths of thousands of defiant suspected drug dealers, but also left jails swelling with more inmates and more legal cases piling up.
At a recent forum about the condition of Philippine jails and prisons, Paulino Moreno Jnr of the Bureau of Jail Management and Penology said more than 142,000 people, as of last month, are detained across the country, many of them awaiting trial. Around 64 per cent of these detainees are charged with violating the illegal drugs law.
The country's 466 jails have an ideal combined capacity of only around 20,400 individuals, and are only manned by no more than 12,000 personnel.
"Our statistics show that that's really the trend – that most of the cases coming in are because of the law enforcement focus on illegal drugs (under the current) administration," Moreno said as he acknowledged the "war on drugs" as "the major contributor to the congestion."
A previous population data report of Moreno's agency covering until the end of January this year placed the number of detainees at nearly 132,000.
According to the government, more than 57,500 antidrug operations were conducted by authorities from July 1 last year up to May 9 this year, resulting in the arrests of 72,812 individuals and the deaths of 2,949 others who reportedly fought it out with law enforcers.
A separate report of the Philippine National Police noted that of the nearly 9,500 homicide incidents from July 1 last year up to March 31 this year, about one-fifth have been determined to be related to illegal drugs, while more than half are still under investigation. Around 20 per cent of the cases, meanwhile, were found to be not related to illegal drugs.
'Here we are, here we are': Dozens of detainees found stuffed inside secret Philippine jail linked to drug war
Duterte, who was sworn into office on June 30 last year, had vowed to be harsh against illegal drugs, criminality and corruption, believing that peace and order will spur economic development across the country. He cites his two-decade leadership in Davao City on Mindanao island that used such a model as his concrete example.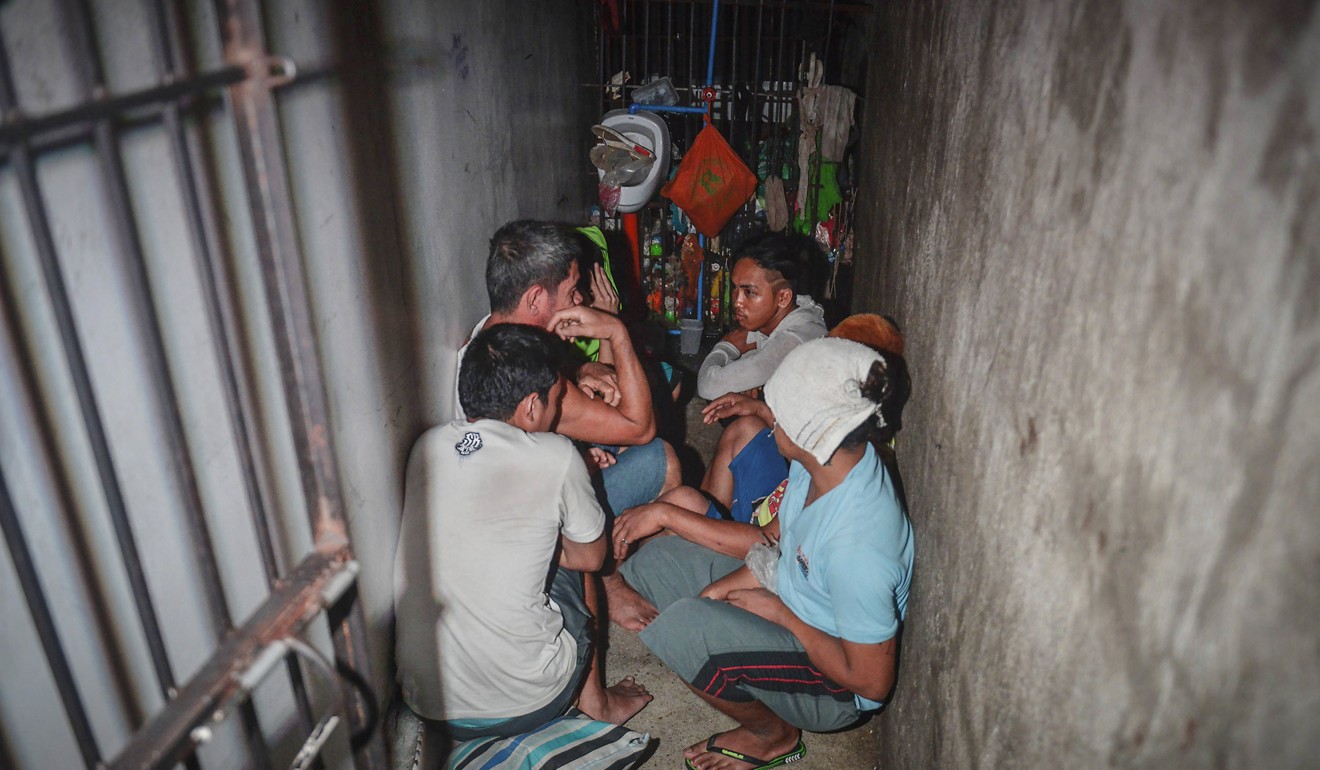 Duterte repeatedly said his administration's war on drugs will not stop until the last drug pusher is removed from the streets and last drug lord is killed. He said law enforcers are mandated to neutralize suspects who fight back and endanger the lives of the former.
The campaign had facilitated also the surrender of nearly 1.27 million drug personalities, of whom, almost 90,000 are peddlers. Authorities estimate there are 4 million Filipinos who are hooked to illegal drugs as users and peddlers.
-SCMP