–
Asylum seekers who sheltered former US intelligence contractor Edward Snowden in Hong Kong fear they could soon be deported, while their lawyer has accused the government of a "superficial" screening of their cases.
Ajith Pushpakumara, a former soldier from Sri Lanka who filed a claim in 2006, will have a final interview on Monday at the Immigration Department's removal assessment section.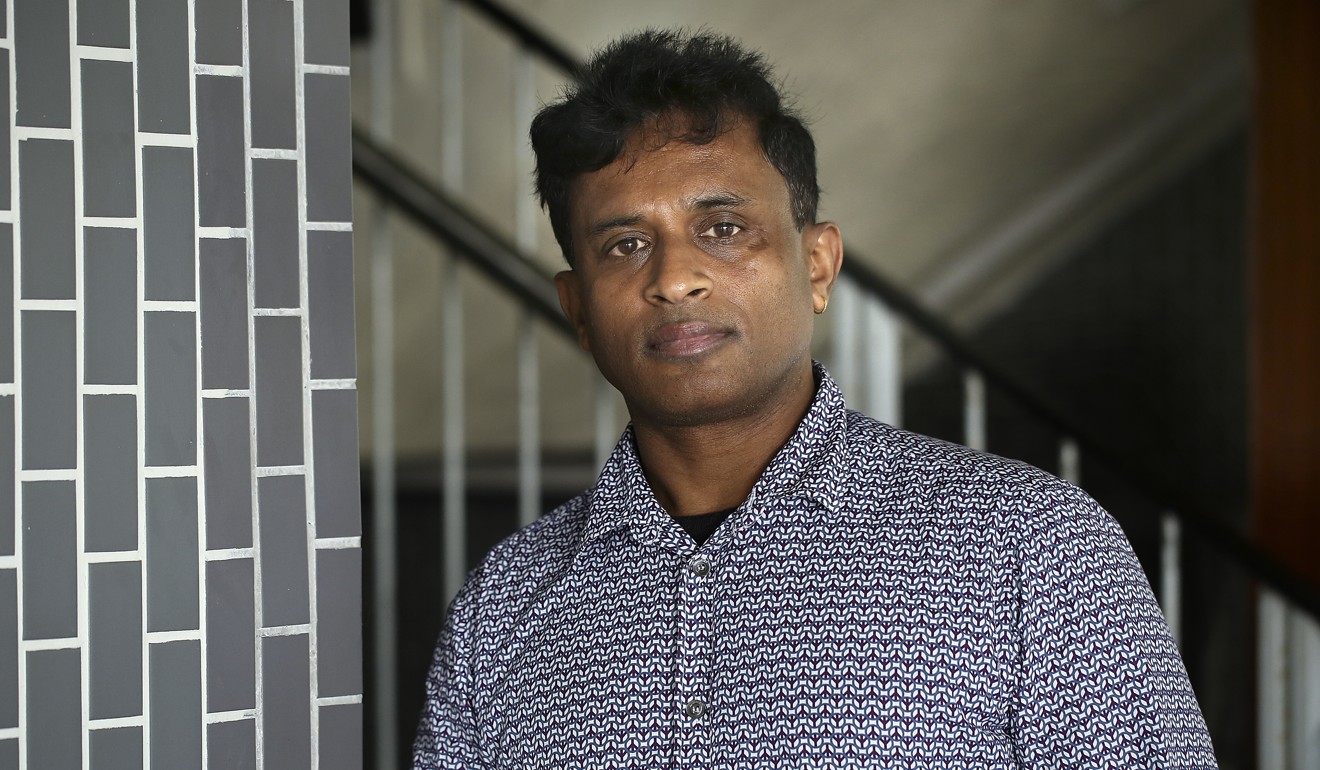 After being left in limbo for several years, he fears his fate will be decided in a matter of days.
–
"I am really concerned and upset, because they did not give us enough time to submit all the documents … They might arrest me and send me back to Sri Lanka," he said.
"If I go back, I will be taken by the police or the military. My life depends on this."
Claims emerged early this year that Sri Lankan police had been in Hong Kong looking for refugees, though the authorities there denied this.
Three other asylum seekers and their children are in a similar situation.
Families who sheltered Edward Snowden in Hong Kong say NSA whistleblower 'gave them hope'
Filipino Vanessa Mae Rodel, an asylum seeker since 2010 who has a daughter aged four, and a Sri Lankan family – Supun Thilina Kellapatha, wife Nadeeka Dilrukshi Nonis, and their two children – also housed Snowden for a couple of weeks in 2013.
The whistle-blower hid in Hong Kong after leaking sensitive US intelligence files ­before heading to Russia, where he lives under asylum himself.
The three children involved, who were all born in Hong Kong, are stateless.
Kellapatha, an asylum seeker since 2005, said he was concerned about the future of his family. "I don't want them [the Immigration Department] to separate Nadeeka and my kids from me," he said.
Hong Kong's acceptance rate of asylum seekers stands at 0.6 per cent. In cases that have been substantiated, applicants were referred to the UN High Commissioner for Refugees for resettlement in a third country.
If their cases are rejected, they might be detained and removed to their countries of origin.
Lawyer Robert Tibbo said their cases were all reactivated by the Immigration Department late last year after their involvement with Snowden was made public.
What had happened so far "was not a full screening. It was very superficial and it lacked 'anxious scrutiny'," he said, referring to a legal term that implies, among other things, the exercise of a degree of care appropriate to the context.
The Immigration Department "should scrutinise their cases to a very significant extent because their lives are at risk", Tibbo said.
Last month Kellapatha and Nonis went through a half-day screening interview without the presence of their lawyer. Rodel, who could not attend an interview because her daughter was ill, was given a set of written questions.
Most asylum seekers attend one to three interviews. For particularly complex cases, there could be five or more.
Hong Kong's asylum seekers demand better support to help and protect refugee children
On April 26 the Immigration Department asked the group to hand in final documents to back their claims by May 5.
Tibbo said that given the public holidays in between he was unable to prepare all the documents he had intended to. "It seems they [Immigration] now want to dispense the matter quickly."
A spokesman for the Immigration Department said every case was handled in a fair and impartial manner.
The spokesman said claimants were given "ample time and opportunities" to provide information relating to their claims as well as to present them before a case officer. But "each claimant should comply with the requirements, procedures and conditions duly required of him".
Referring specifically to the cases of the four adults who sheltered Snowden, the spokesman told the Post the Immigration Department had tried since December to arrange interviews with them, but their lawyer "has repeatedly turned down the proposed interviews by raising different reasons, including various kinds of engagements and overseas travel".
To avoid further delay, he said, "the department urged the duty lawyer service to arrange other lawyers to represent the claimants in late March".
The spokesman said only one interview was outstanding at the moment and that the cases would be assessed according to the "rules and regulations" in place.
Refugee claims were also filed in Canada on their behalf in January. Tibbo said the Canadian government was "moving forward" with their cases but there was a "real fear" of what might happen meanwhile in Hong Kong.
This article appeared in the South China Morning Post print edition as: Asylum seekers fear their fate could be sealed in days