–
Seventy people were injured on Wednesday night in a three-vehicle pile up on the Yuen Long Highway near Pok Oi Interchange.
Southbound traffic was seriously jammed after buses from Kowloon Motor Bus and Citybus and a green minibus collided with each other.
The route 44 minibus was ahead of the KMB and Citybus double deckers when they piled up.
–
–
One female passenger was briefly stranded in the upper deck of the Citybus route 967X before being freed. Scores of injured people, the majority of them bus passengers, sat on the ground to await assistance from the rescuers.
Though no one sustained life-threatening injuries, one woman who was freed from the Citybus sustained fractures to both her legs.
All of the injured were conscious when they were sent to hospitals, including Pok Oi, Tuen Mun, North District, Yan Chai and Princess Margaret.
Four of those injured remain in serious condition in hospitals while others were either stable or discharged.
The authorities closed down the southbound lanes after the crash and queues of traffic tailed back northward for 4km to Fairview Park.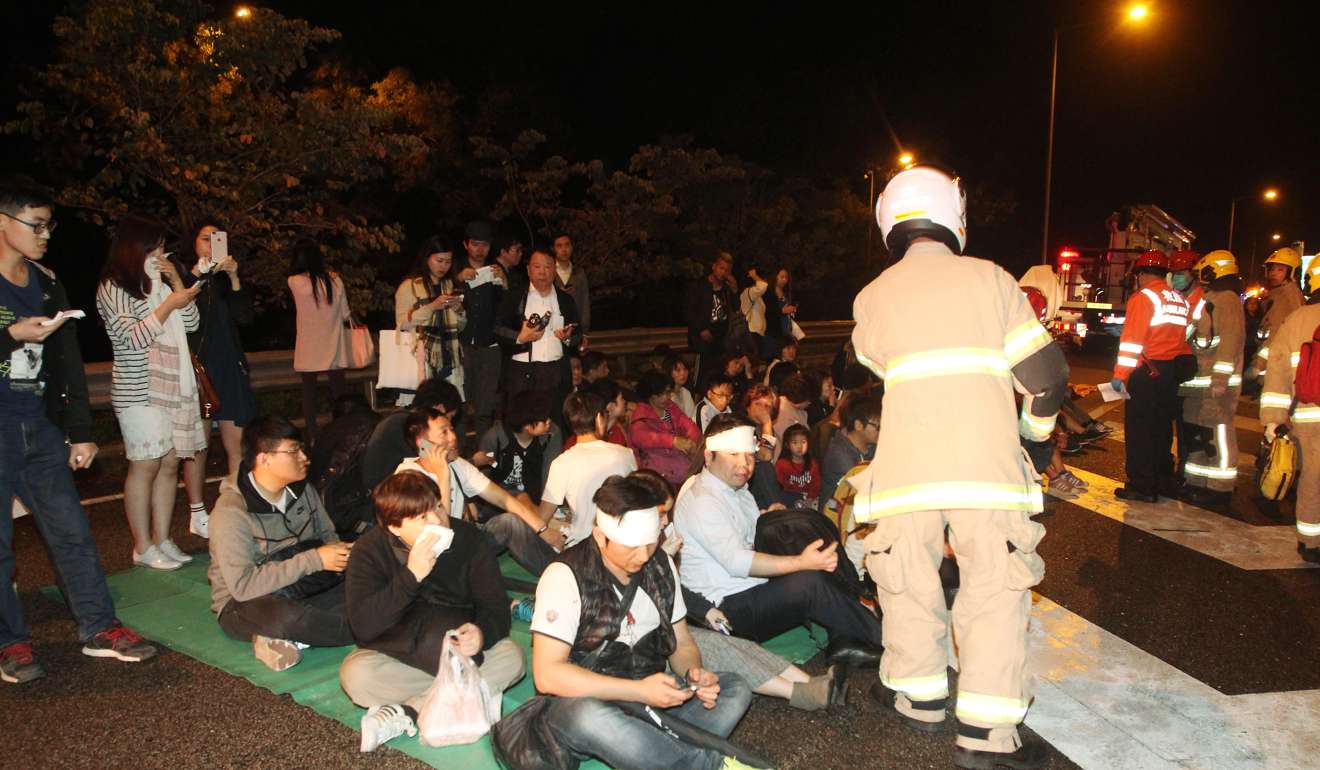 Separately, a second collision between two trucks happened 25 minutes later near the scene with no one injured.
A passenger from the KMB bus route 265M said: "It was chaotic inside the cabin. There was smoke, the smell of burning and broken glass flying everywhere. And people were rushing to get out."
The congestion was cleared up by about 9pm, when the involved vehicles were removed.
Police said the minibus and bus drivers passed breathalyser tests. They were investigating.
-SCMP