A fireman injured in a cliff fall while rescuing an off-duty policeman and his girlfriend died ­on Wednesday minutes after a heroic effort by colleagues to get him to hospital
Yau Siu-ming, 50, lost his footing and slipped during an all-night search and rescue operation that began on Tuesday when the couple became trapped after getting into difficulty in a treacherous part of Ma On Shan Country Park.
–
–
The principal fireman was carried down in a coma but it took 10 hours for rescuers to reach Prince of Wales Hospital in Sha Tin.
Just 15 minutes later, at 4.17pm, Lau died of head injuries.
Assistant Director of Fire Services (New Territories) Yau Wai-keung said the hikers had strayed off their original path and entered woods and streams.
"[The firemen] had to pass through rough trails, roads ­covered with wet and sandy rocks and bushes," he said.
–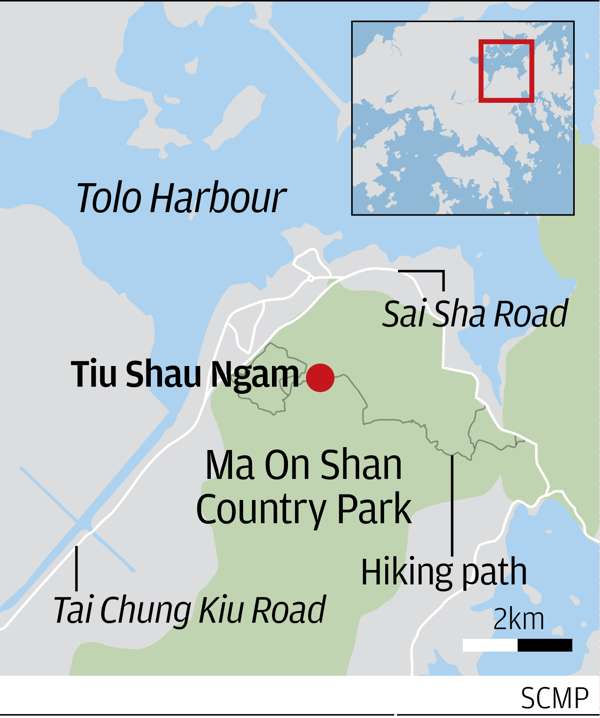 Thick fog prevented a heli­copter from approaching. Firefighters had to walk 4km to reach the scene, then hack their way through the trail while tackling slopes at an angle of more than 60 degrees.
–
Resuscitation was performed on Yau, who was married and had a six-year-old son, as he was stretchered down, but to no avail.
The Post learned that the ­hikers were an off-duty constable, 32, from the airport security unit and his 30-year-old girlfriend.
"I am profoundly grieved at the loss of this dedicated and ­gallant principal fireman," said Director of Fire Services Li Kin-yat, sending condolences to the family of the "devoted comrade".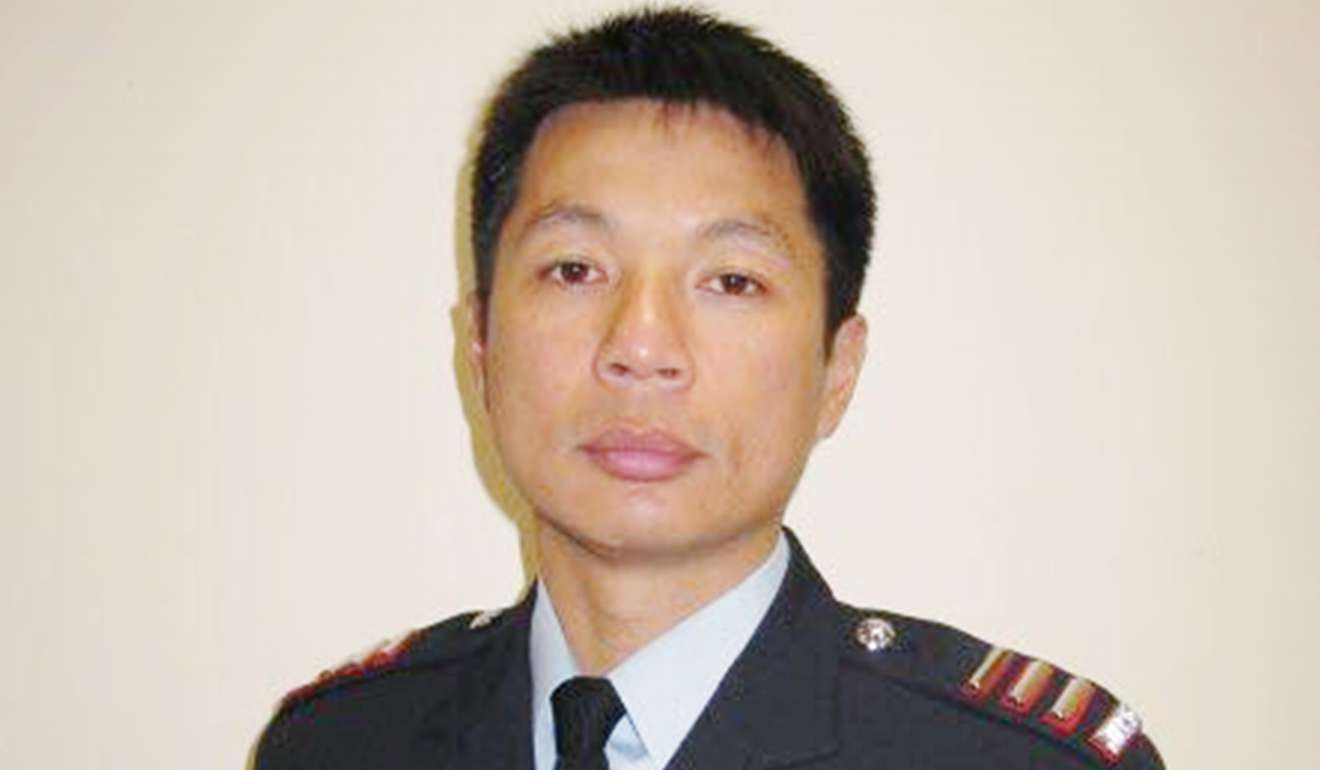 He said a funeral committee would be set up by the Fire ­Services Department to make suitable farewell arrangements.
–
Chief Executive Leung Chun-ying, Secretary for Security Lai Tung-kwok and Secretary for the Civil Service Clement Cheung Wan-ching also offered their ­condolences. Chief executive candidates Carrie Lam Cheng ­Yuet-ngor, John Tsang Chun-wah and Woo Kwok-hing said they were saddened by the news.
The Hong Kong Fire Services Officers' Association said: "The association is deeply saddened and will do our utmost to provide assistance to his family."
Yau, a fireman since 1987, was attached to Tin Sum station, near Tai Wai. He helped to put out the huge blaze that killed two colleagues in an industrial building in Ngau Tau Kok last year.
The hikers had set off from Shui Long Wo in Sai Kung on Tuesday afternoon. The man called police at 6.56pm, saying they had lost their way in the dark and fog and were trapped on a slope in Tiu Shau Ngam.
Some 250 firefighters and 19 fire engines were sent to the scene. The firemen began heading uphill at 7.06pm and after a five-hour search found the pair trapped on a slope about 10 ­metres below a hiking trail.
How social media and lack of research have increased risks for hikers
Yau fell and was knocked out at around 6am. A helicopter was eventually able to pick him up and he was taken to a fire station in Sha Tin, then to hospital.
Veteran hiker Chow Kwok-keung, chairman of the Hong Kong Hiking Association, said Tiu Shau Ngam was notorious for its steepness and slippery rocks.
"On a scale of one to five, the difficulty is 3.5," Chow said, urging beginners to start in the morning and not to go out in bad weather.
The hikers were discharged from hospital on Wednesday.
Additional reporting by Naomi Ng
This article appeared in the South China Morning Post print edition as: hero fireman dies in clifftop rescue drama